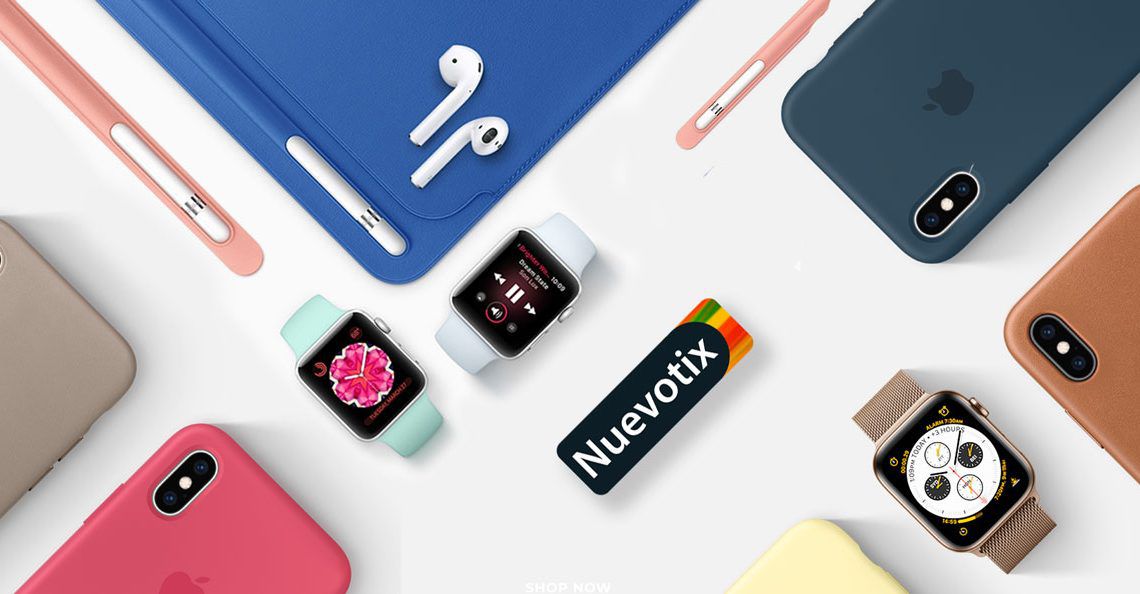 A well-known fact is that Apple allows only authorized resellers to sell its products. Finding a reliable seller is essential for any business. Now it is important to find a suitable wholesale supplier specialized having a comprehensive range of spare parts for all the apple products and also a variety of Apple devices. Planning to buy electronics online in Europe is one of the best ideas.
About Apple Products
Resellers of Apple premium products best deals in Europe and its parts do not think of anything else and just breathe Apple. In the Apple reseller online stores, you can choose the next iPad, Mac or iPod, or mobile replacement parts as you wish effortlessly. Perhaps, the online resellers provide a complete range of iPads, Macs, iPods, and iPhones, besides a complement of accessories and software that you can find all that you require in need, buying from the official store is very expansive and selective verities of accessories design and collection
In fact, users of Apple can always be looking forward to new accessories so they get to know always curious about the new Apple innovative accessories and replacement parts.
But verities and availability is the most difficult part to find in Europe no matter you are user of iPhone XS Max, iPhone XS, iPhone XR, iPhone 8, iPhone 8Plus, iPhone 7, iPhone 7 Plus or other older mobile devices
Genuine Accessories
E-commerce shipping website provides the so many resource able websites which are very convenient for Online shopping in Europe here should we discussed a very useful online shipping website the Nuevotix.com for the Apple products and replacements parts which provides the best option, whether you are looking for a smart cover for iPad, a laptop bag, an iPhone accessories, Cases and covers, Tempered protection glass, Replacement LCD's and other Replacement Parts, or some latest Mac Accessories, Apple watches Series Accessories which provides the huge range if you consider. In fact, there is no need for the buyers to come armed with knowledge, you can go through online for the product details and get best deals in Europe that you are looking for easy and more convenient online shopping.
Warranty
Getting a warranty is possible with online shopping products. Having an extended warranty helps as it offers the much-required coverage after the tenure of warranty. It helps in keeping the things running hassle-free and smoothly. The parts of Apple are repaired or replaced, as required.

Benefits of the warranty include:
Protection in case the product is faulty or broken excellent quality of after-sales services provided to the customers
If the warranty would have expired and after that problem occurs, then provide the special assistance and would charge a small amount of replacement
Don't worry if you lost the warranty card or invoice just go to the account check the buying date and contact directly to the support agent.
Reasonable prices
The selling all replacement parts are on wholesale price in online shopping in Europe and excellent aftersales services and warranties won't let you down at any point, the repairs are really costly in comparison to having a warranty. The service appointments are tiresome, but considering the Apple original products price the spare parts are reasonable. if you look for some mobile phone parts wholesale, that sells online genuine Apple parts, you will get the best deal in Europe and this warranty, in the long run, will save you money also offer.
Why buy from Nuevotix?
People wishing to make use of the right opportunity may get it from Nuevotix that offers the Best deals in Europe. This online store is abundant with its electronic parts, mobile accessories and choice. They have a vast range of parts, screens, keyboards, and you can get your MacBook, iPad or iPhone fixed in no time as the best iphone parts are available with Nuevotix. This is an independent leading online website that also offers a free guide on repair services.
Refunds are always your friend. Look for the parts that fit your need or if not, then return to the Nuevotix without damage or delay. More easy and convenient return within 30 days after purchased buy with the confidence apple replacement parts and accessories and other mobiles devices or Best deals in Europe.